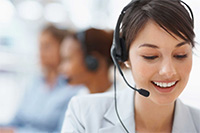 CONTACT US NOW

We purchase

Immediate Cash for a Future Legal Settlements
---
LAWSUIT FUNDING are LUMP SUM CASH ADVANCES upon a pending litigation. Often, claimants involved in Personal Injury, Sexual Harassment, Corporate Accounting Malpractice and other law cases find themselves no longer able to meet their monthly rent, automobile payments, or other financial obligations due to the lengthy times necessary to be granted suitable awards. In the past, such claimants have frequently needed to accept lesser settlement amounts due to pressing financial difficulties.

At Immediate Cash .com, our clients can sustain their personal lives and give their legal counsel the necessary time to achieve the full value of the case with the help of a Legal Settlement Advance. These are funds you can use for...
Lawyer / Legal Expsenses
Current and/or future Medical Bills
Education and Retraining Exspenses
Handicap Modifications to a home
Purchasing a New Vehicle
Purchase of a new home
New Business Costs
Rehabilitation
Other unforseen circumstances
Our LAWSUIT FUNDING are NON-RECOURSE CAPITAL ADVANCES which can help clients who are having financial difficulties. Our buyers do the research, take the risk, and will arrange to have your case funded based on its merits. If you don't win the case you owe nothing! When arranging a Pre-Lawsuit Settlement advance, we require only a non-recourse statutory lien with no credit checks, monthly payments, notes, or other security required!
Immediate Cash .com can provide you with a IMMEDIATE CASH QUOTE on obtaining an advance on your pending lawsuit.
To receive a quote, simply complete our ONLINE Structured Settlement Quote Form.
We look forward to hearing from you.