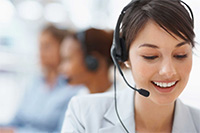 CONTACT US NOW

We purchase

We Purchase Owner Financed Mortgage Notes
---
Owner Financed Mortgage Notes are private promissory notes held by a seller of real estate with the residence or property used as collateral. Private Mortgage Notes, sometimes referred to as "carry-back" mortgages, can offer significant advantages to both the buyer and the seller of the property. Though owner financed mortgage notes typically represent excellent investments, circumstances sometimes arise where these notes must be liquidated.

At Immediate Cash .com, we are buyers of owner financed private mortgage notes held on:
Single Family Owner Occupied Residences
Rental Properties including Single Family Duplexes, Triplexes and Four-plexes
Apartment Buildings and larger multi-family buildings
Small Commercial BUildings
Non-Agricultural Vacant Land
When selling your owner financed mortgage note through Immediate Cash .com, our contract buyers can purchase...
The Entire Balance of Your Note
A Portion of the Balance
A Series or Set Number of Monthly Payments
A Balloon Payment or Portion of that Payment Due or at Some Future Date
Any Combination of the Above
Immediate Cash .com can provide you with a IMMEDIATE CASH QUOTE on your mortage note. To receive a quote, simply complete our ONLINE Mortgage Quote Form.
We look forward to hearing from you.